In 2019, the Royal Bee Balm,
in 2020, the The Queen of the Sun skin rejuvenating face cream with royal jelly stem cells,
and in 2021, the Propolis cream for varicose veins received the Value and Quality Award!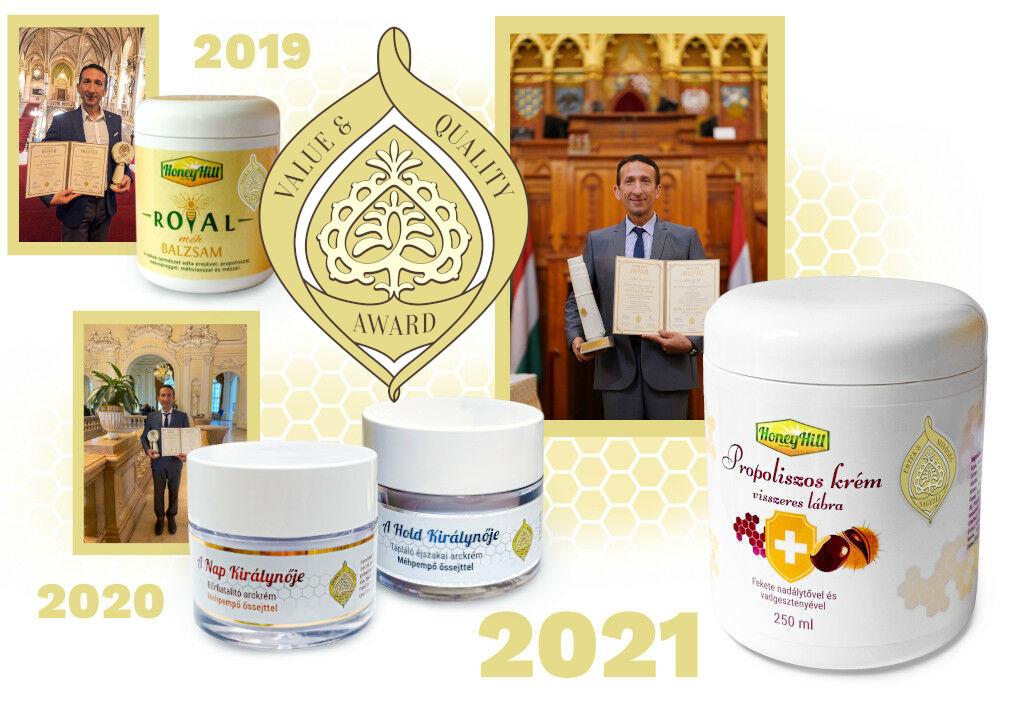 Dear Inquirer,
Our company is based in Hungary and we are currently working on solutions for international shipping.
Soon, you will be able to order the HoneyHill cosmetic products showcased on this website.
However, we cannot ship refrigerated products - such as royal jelly and pollen - as well as propolis tincture and honey internationally. If you are looking for these bee products, we recommend obtaining them from beekeepers or distributors near your location. We appreciate your understanding.
You can write to us with any questions or inquiries here >> Contact
Kind regards,
The HoneyHill team